Cylinder
Tool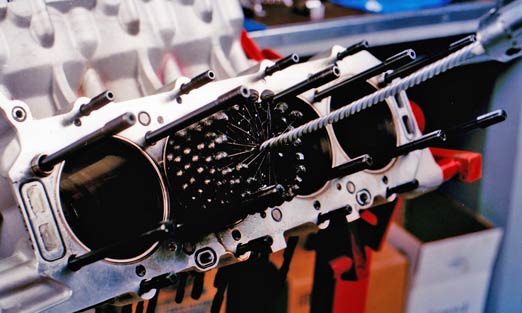 When it comes to preserving the integrity of your machinery, nothing does it better than the Flex-Hone® Tool. This resilient tool creates a plateau finish by using a soft cutting action. The smooth finish created is free of any fragmented, amorphous or smeared metal from previous operations. When exactly would you need this smooth finish?


Abrasive Cylinder Tool for Deglazing
In order to retain or restore engine performance, a
cylinder finishing tool
is essential. In gasoline or diesel engines, pistons ride up and down within the engine, while maintaining a tight seal via the piston rings. Over time, this movement against the cylinder wall creates a smooth finish.
If the cylinder walls are too smooth, the lubricating oil in the engine will not adhere to the surface. In addition, while breaking in newly installed piston rings, a small amount of wear must occur between the rings and cylinder wall in order to seat the rings properly and ensure a gas-tight seal. If the cylinder walls are too smooth, rings will not seat properly and instead, they will "skate" over the surface.
A cylinder honing tool can create an optimal finish in deglazing applications. A mechanic can take apart the engine and deglaze the cylinders using the
Flex-Hone® tool
Using this tool creates a 45 degree angle crosshatching of tiny grooves in the cylinder wall and restores the engine performance.
Cylindrical Tool for Cross-hole Deburring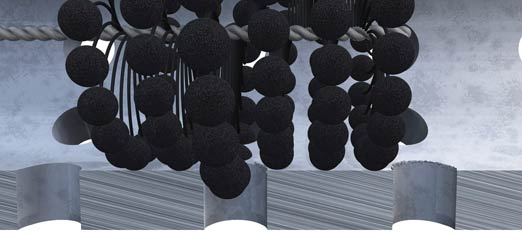 As a result of metal machining processes, raised particles and shavings, known as "burrs," will appear. Deburring cylinders is important for quality, aesthetics, functionality and smooth operation of working parts. In addition, deburring is important for safety because even a small notch increases the potential for injury or unnecessary delay in production. These problems can cost companies money, but can be easily preventable with the use of a
cylinderical finishing tool
.
With a variety of abrasive types, grit options and diameters, a Flex-Hone tool can create the result you need: a clean, plateau finish. At Brush Research Manufacturing, we're experts at creating this plateau finish because we pioneered the concept. With our Flex-Hone® tool, you can enjoy the benefits of an optimum surface on your cylinders.
Contact a distributor
today to learn how our Flex-Hone tool can help extend the life of your machinery, easily, quickly and efficiently.
Featured
Products