Earth Moving Equipment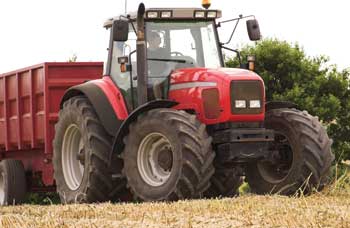 Brush Research Manufacturing (BRM) supplies Flex-Hone® tools and industrial abrasive brushes for maintaining earth moving equipment such as bulldozers, excavators, dump trucks, loaders, and graders. For both new and used machines, engine maintenance is critical. That's why companies like Caterpillar use the Flex-Hone® for deglazing, refinishing, and crosshatching cylinder liner walls during diesel engine overhauls.
Companies that service earth-moving machinery prefer the Flex-Hone® to rigid hones that can deposit honing materials in hard-to-reach port areas. If these port areas aren't relieved, piston rings may break and cause severe engine damage. In addition to clearing the ports on two-cycle engine liners, the Flex-Hone® tool is used to improve the surface finish on the walls of hydraulic cylinders. Industrial brushes for tasks ranging from injector cleaning to surface finish improvement round-out BRM's product line.
Flex-Hone® Applications
Main engines
Hydraulic cylinders
Engine cylinders
Cylinder liners (Wet liners)
Engine liners (Dry liners)
Improving engine compression ratio
Single-acting and double-acting hydraulic cylinders
Metal bodies for hydraulic motors
Industrial Brush Applications
Diesel Brushes
Injector brushes for removing rust, carbon and dirt
Copper cleaning bench tools
Seat cleaning to ensure perfect seating of newly-installed copper
Injector cup and plunger bore brushes
Surface Preparation and Cleaning
Removal of surface coatings
Blending surface imperfections and inconsistencies
Surface finish improvement
Pre-coating surface preparation
Gasket cleaning and removal
Related Resources
Caterpillar Overhaul Automotive Brushes
Cummins Group Automotive Brushes
Detroit Diesel Overhaul Automotive Brushes